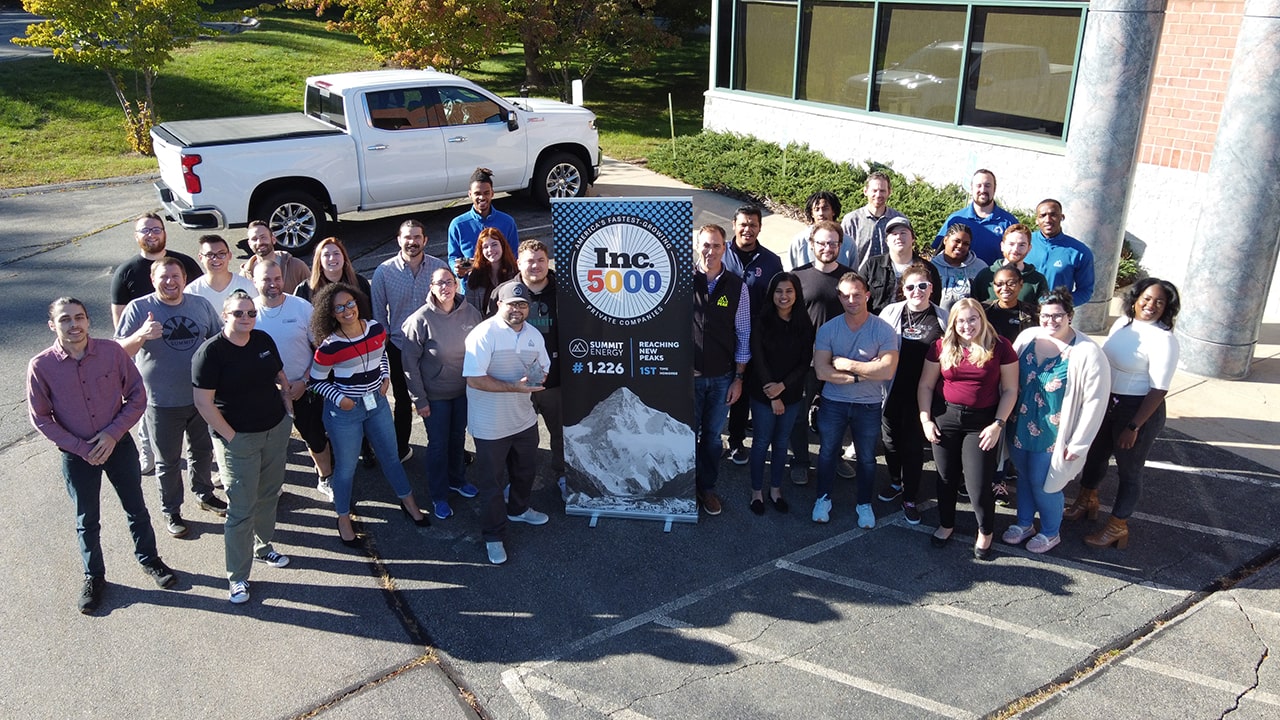 Massachusetts solar installer Summit Energy was recently recognized by REC Group as the top New England Solar Installer. REC began in Norway in 1996 by focusing on the sustainable production of clean energy products. They are now recognized as a pioneer in the industry, having produced over forty-three million solar panels. In 2021 they became part of Reliance Industries Ltd. to accelerate their expansion. Summit Energy is honored to be recognized by REC as they pursue new avenues of establishing solar energy as a cleaner and less expensive way of powering our world.
Summit Energy provides top-quality solar panel installation and maintenance to customers in Massachusetts, New England and throughout the USA. Dallin Maw, Cofounder & Chief Elevation Officer of Summit Energy was quoted after receiving the news that his company received the honor of being recognized by REC. "Partnering with REC has been a huge part of our success, and we love being the market driver in the NE region. We look forward to our continued partnership with an amazing company like REC and are truly excited to offer the forefront of solar panel technology with the new REC Alpha Pure-R line."
This partnership is an important step in combining efforts between Europe and the United States to develop innovation in solar energy and create a mainstream effort to convince people that solar is the answer to our energy woes. With electricity becoming more expensive and resources depleting fast, renewable energy is an important step toward the future. As more companies in the United States and Europe make the move towards solar energy, prices will decrease along with inflation. The creation of the new panel line being developed by REC will bring clean energy into focus and become more accessible to people who are ready to make the transition to solar.
Summit Energy continues to find new ways to help their New England neighbors navigate the transition from electricity to solar power. The process is not as daunting as it may seem, and there are many advantages that go beyond just saving money and protecting the environment. Solar energy also decreases power outages since much of the energy produced is stored for the future. Congratulations to Summit Energy for this prestigious honor. Shine on!