Commercial Solar
Renewable Energy – Boost Profits – Save the Planet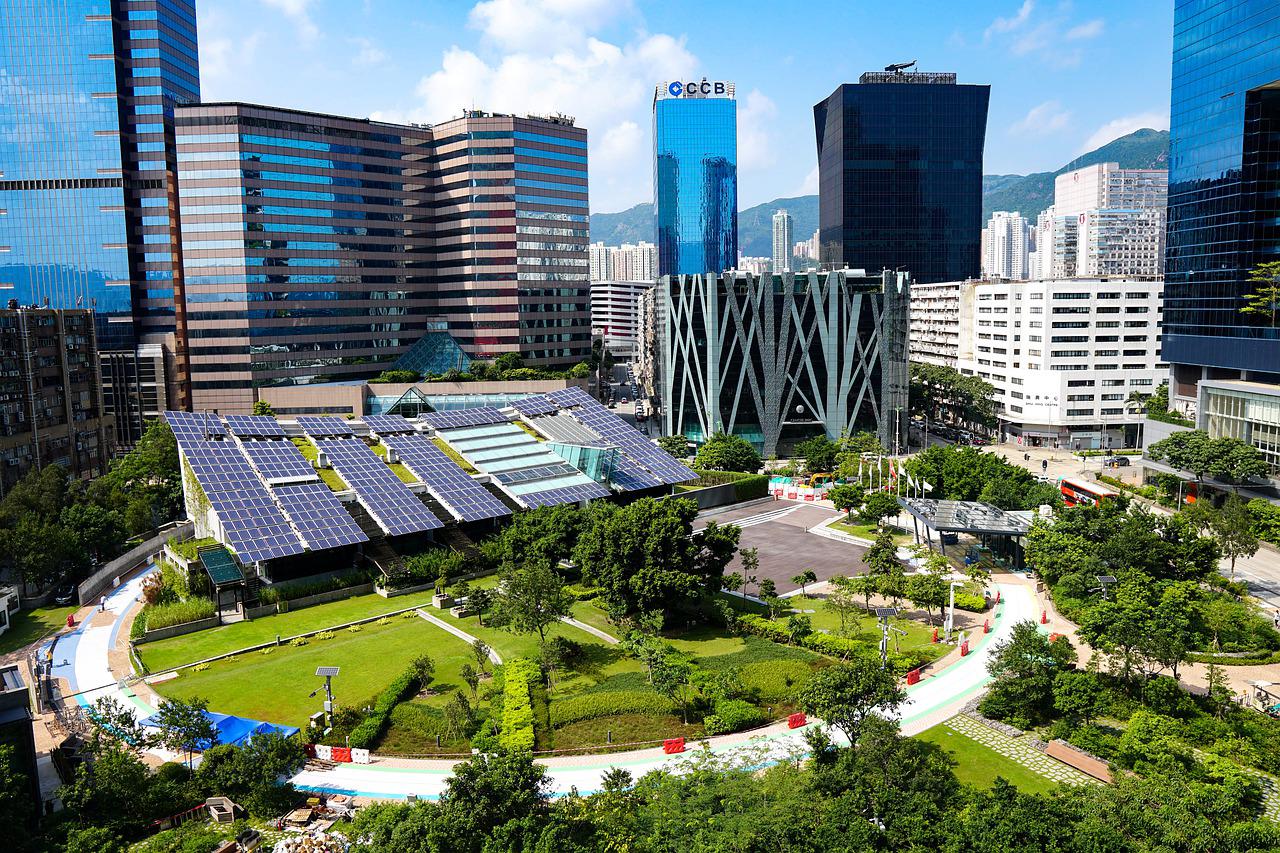 It's time to challenge your thinking!
If you're a business owner, the concept of "solar panels for businesses" might seem fanciful or financially unrealistic – regardless of its appeal on other fronts. It may seem better suited for Fortune 500 companies with big capital budgets or for some future state of your company.
Small and mid-sized business owners from across the country are capitalizing on the financial benefits of renewable energy sources, proving that going solar is a strategic business decision that virtually guarantees a solid financial return on investment. How many other business decisions are so straightforward?
The Benefits of Solar Energy

Save Money
You'll see huge savings as you watch your energy bill drop, from the very first day.
Increase Value
Research shows that installing solar panels can add some serious value to your home.
Zero Down
That's right, zero down! Our financing plans make it easy to get started today.
Worry Free
With a 30 year warranty, we've got you covered!
Protection For Your Solar Investment
Summit Energy offers an industry leading 30 Year Warranty.
How much can you save?
At Summit Energy Group, our goal is to help you customize the ideal clean energy set up for your company. Our experienced industry experts truly care about you, our customers, and the value that we can provide for your business.
With over 40 years of experience, multiple programs and financing options, we are confident we can provide you with excellent service and value. Learn more about the Summit Energy Difference.
Commercial Energy Storage
We have a lot of powerful energy storage panels, able to power up a whole office for hours!
Industrial Solar Panels
We have an array of large solar panels, created for covering energy consumption for factories!
Commercial Solar Panels
Solar panels designed for a commercial usage are cost-efficient and eco-friendly form of renewable energy!
The biggest financial benefit that solar power brings to your business is the ability to save money. However, commercial installations have some advantages that can also help businesses make money on the solar power they produce.
As a business, you have the advantage of installing a large capacity solar generation system. You can opt to generate revenue through a buyback with your local utility energy company, or you can use that energy for your business needs and minimize your reliance on the grid.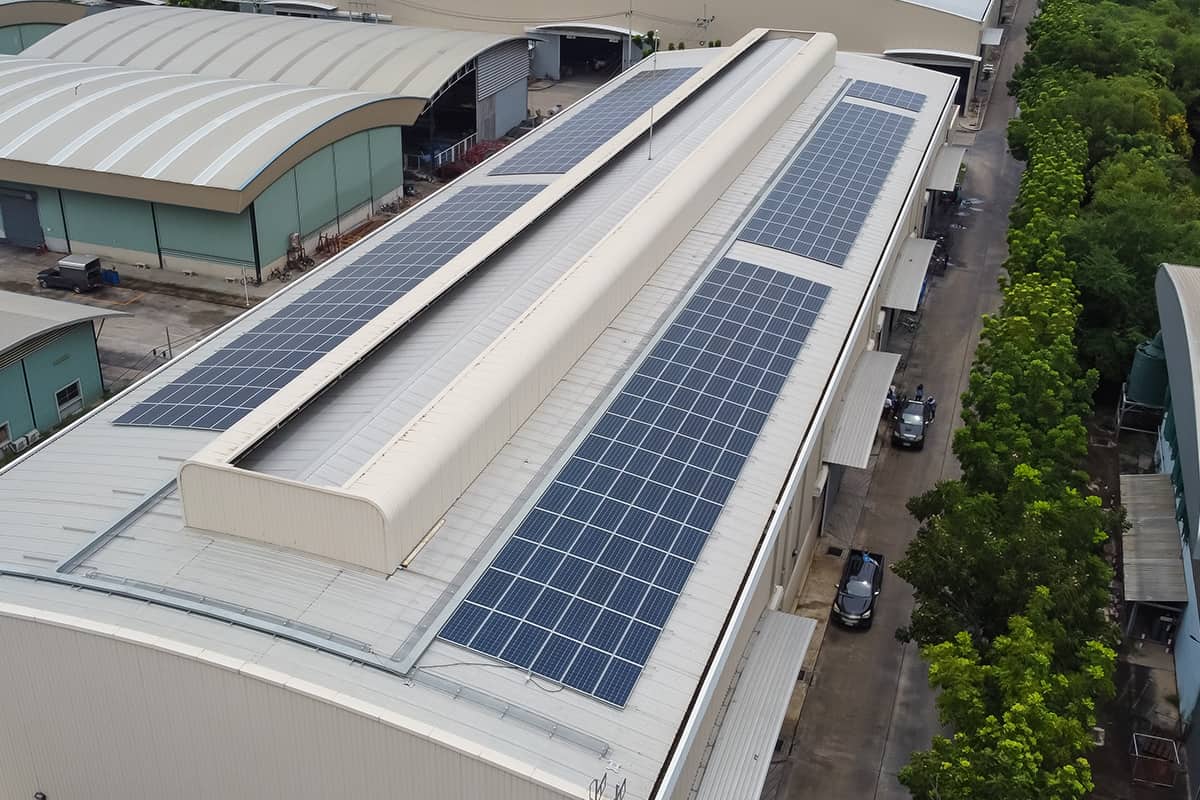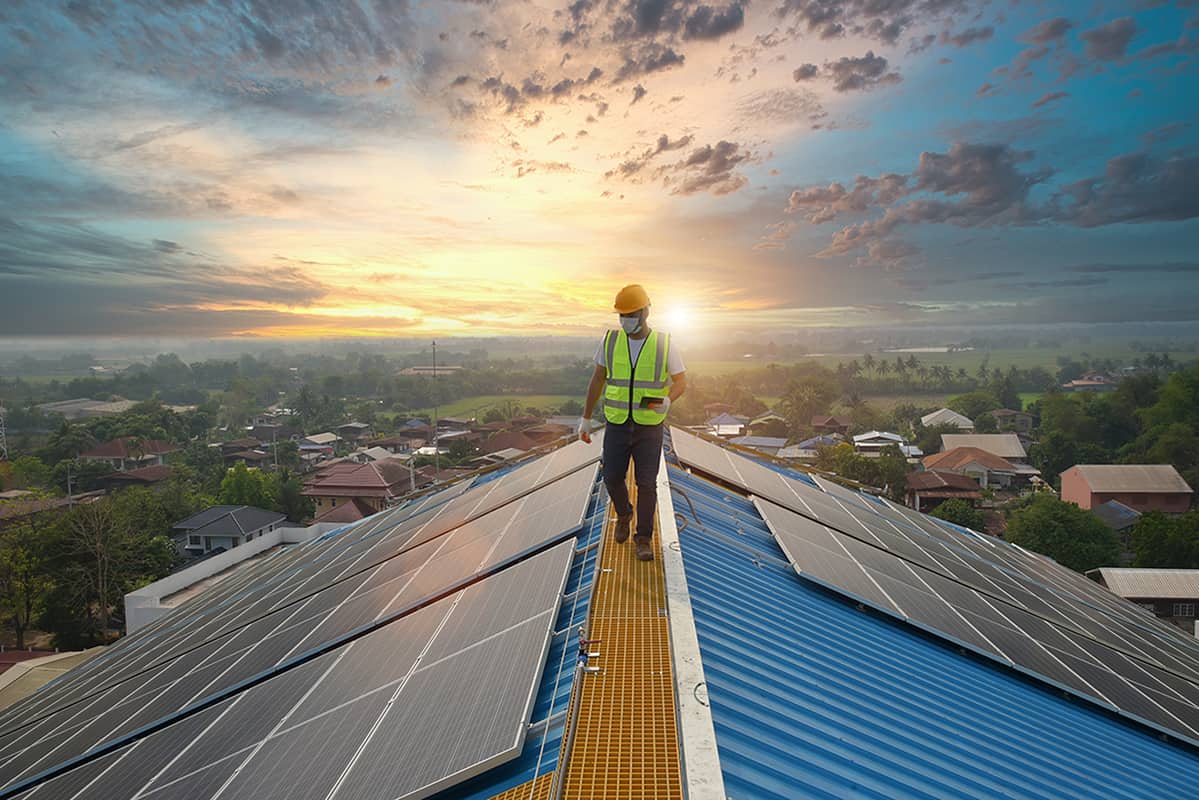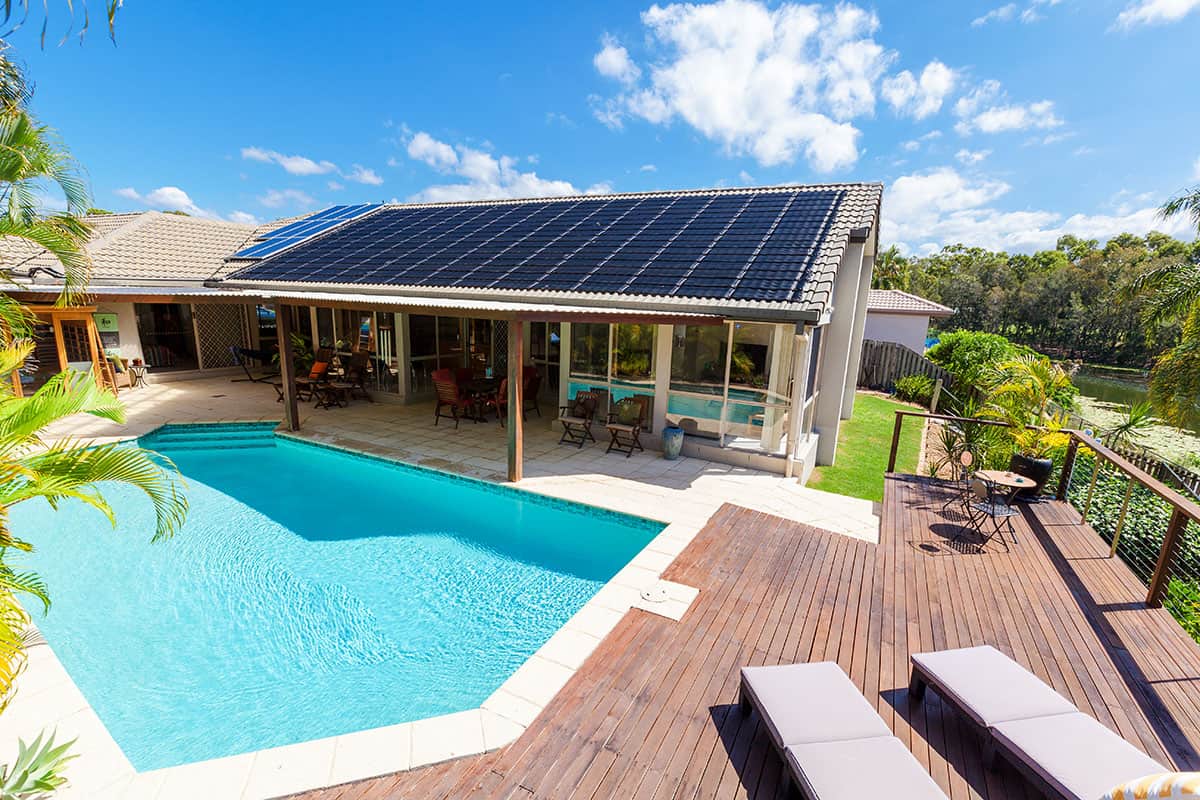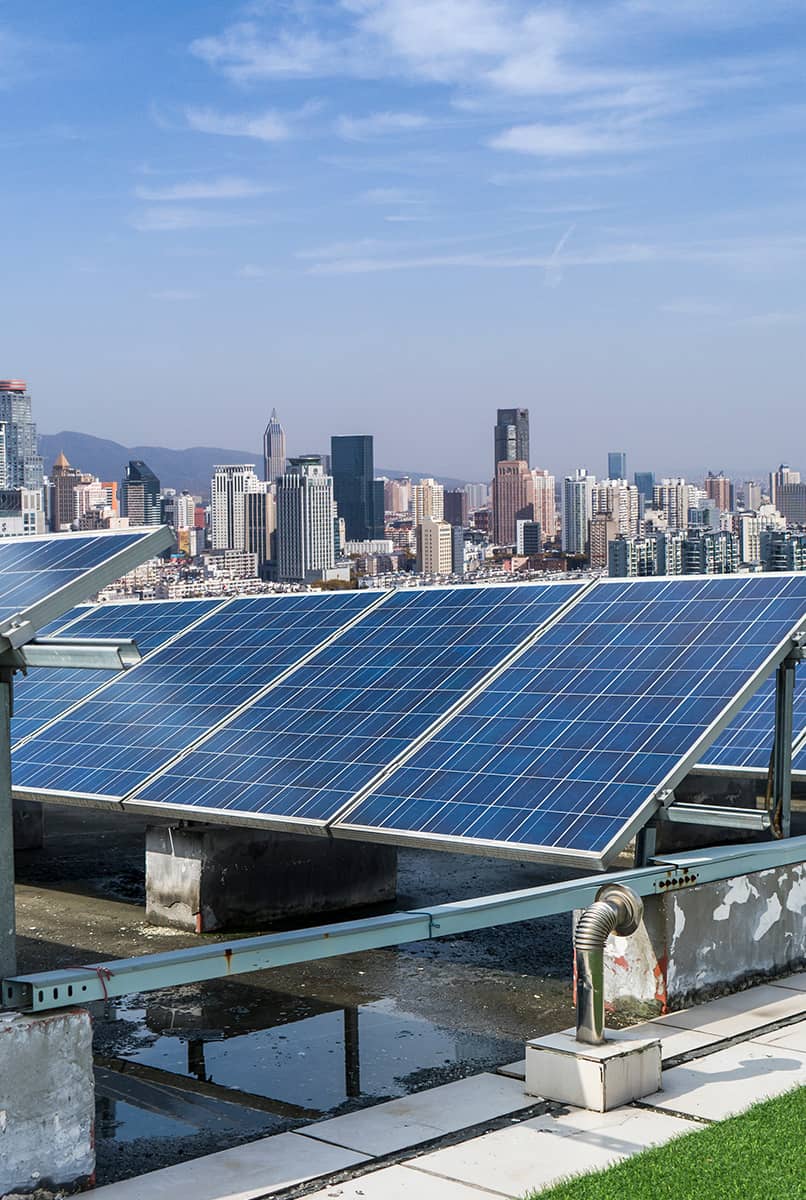 Commercial Solar for Revenue Generation
Solar may not be able to supply consistent, high-capacity power for your business needs, especially if you have power-hungry machines. However, in some states, you can sell what power you produce back to the power company to offset your energy bills.
With a grid-tied system, the energy company essentially credits you for the power you put into the grid and buys those credits from you. After offsetting the energy you buy from them, the company will buy any excess power credits you have at prevailing rates.
Depending on market conditions and the size of your installation, you can actually turn a profit. As a business with a large roof space and access to financing options, you can take advantage of this to generate as much power as you can.
In some states, you can make even more money by selling solar-renewable energy certificates (SRECs). You get one SREC for each 1,000kWh (1megawatt hour) produced by your system. You can register and sell these certificates on the SREC market to generate extra income.
SRECs are not the power you use, but rather for the sustainability or "greenness" of your solar system. They come from the Renewable Portfolio Standards program that helps states meet their green energy goals.
A SREC could go for about $220 or more depending on your state, so SRECs will not cover the cost of your solar system. However, they are a good way to make passive income from solar generation.
Commercial Solar Installation for Self Use
If the grid in your area is unreliable or the power buyback rates from your utility company are too low, you can choose to use the power you generate for your own business needs. Solar for self-use allows you to use very little power from the grid, or even to be completely independent depending on your setup and energy needs.
By saving money on energy bills and preventing supply interruptions, you can save your business hundreds of thousands of dollars in the lifetime of the solar installation.
Another option would be a net metering arrangement. In this arrangement, you still use power from the utility company, and what you generate goes into the grid. However, your bills are offset megawatt by megawatt for the energy your produce.
If your local grid is highly reliable and you just want to save some money on your monthly energy bills, we would recommend such a system.
The type of solar power generation strategy you opt to use will depend on your needs and long-term goals. If you're confused about your options, talk to us today here at Summit Energy. Our energy experts will walk you through and help you make a wise choice today.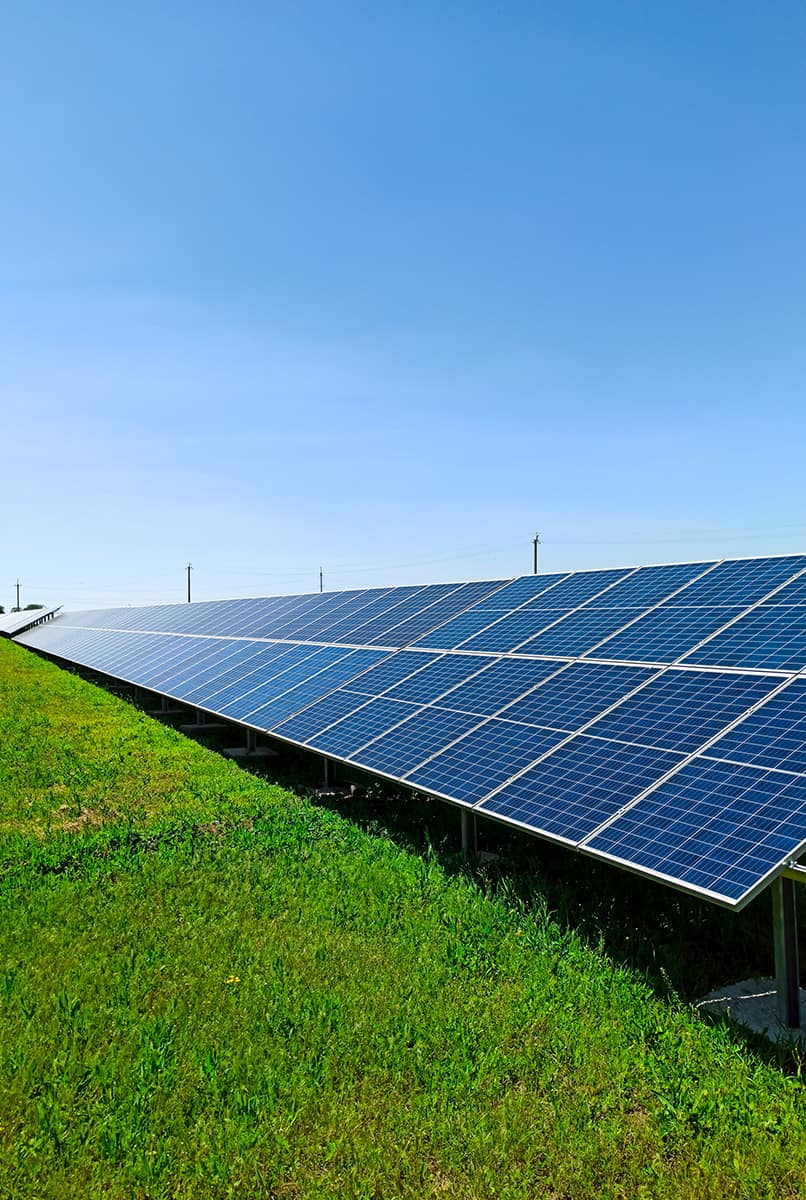 The Solar Project Timeline
From conception to use, you can expect a commercial solar project to take up to 21 weeks depending on its size. There are four stages in the project timeline:
Prescreening (up to 2 weeks)
Your site is assessed for the viability and feasibility of the project
Designing the system (up to 8 weeks)
Engineers and other experts design the system; any system larger than 500kW could also be subject to an impact study. Includes structural, solar, electrical, and interconnection design
Procurement and installation
You procure the materials and equipment required followed by construction and setup
Commissioning (system inspection, interconnection, and testing)
An electrical inspector signs off, the site is inspected and cleaned up, application to receive SRECs, and final commissioning
A solar generation system is a big undertaking that involves a lot of technical know-how and experience. Since it expends a lot of time and money, working with the right solar contractor is the best choice you will make to reduce costs and save time.
At Summit Energy, we have years of experience in commercial and industrial solar installation. Talk to us today to get started on your commercial solar power generation project.
How much can you save?
Tell us your average electric bill in the form below and we will get back to you shortly with an answer!
Call us today at 888 578-6648 to talk with one of our experts so you can better understand your options.
Or just fill out the form below and we will get back to you shortly.
Environmental Sensitivity
What our customers say about us
Empowering your space with solar
Summit Energy offers a wide range of cost-effective solar energy solutions. We work with homeowners and businesses to help them reduce their energy bills, while also reducing their carbon footprint.