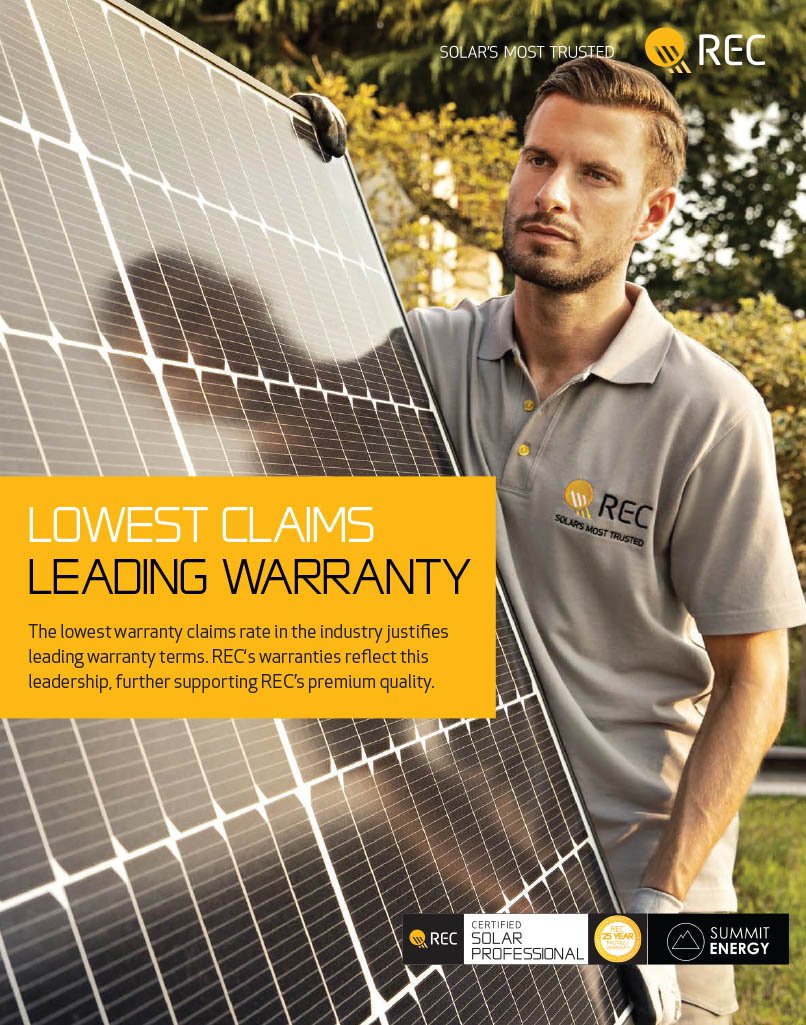 REC Solar Panels

are industry leaders in reliability

REC's ProTrust Warranty package covers product, performance, and labor – and is exclusively offered by REC Certified Solar Professional installers. This means unprecedented savings, more economic security, and greater energy autonomy for consumers.
Product – Covers panel defects and promises superior quality for at least 20 years. All panels are eligible for a +5 year product warranty extension as part of the REC ProTrust Warranty.
Performance – Ensures that REC panels perform exactly as expected with higher warranted power and higher annual yields which enable greater ROI predictability.
Labor – Unique to the REC ProTrust Warranty, this gives added protection in the unlikely event that an REC panel needs to be serviced.
REC Alpha Black Series
The REC Alpha Black Series packs in more energy generation than ever before. With no LID, a leading temperature coefficient and the highest 60-cell power density, it is ideal for the best energy yields and making the most of available rooftop space.
Optimum use of rooftop space is key to a good solar installation. The REC Alpha Black Series allows you to pack in as much power generation as possible, generating more energy and more savings on your electricity bills.
Greater Annual Yields from Dawn to Dusk
Maximize System Power for Maximum Savings
Longest-lasting 15 year / 15,000 cycle warranty
12 to 20 kwh and 30 kwh capacities available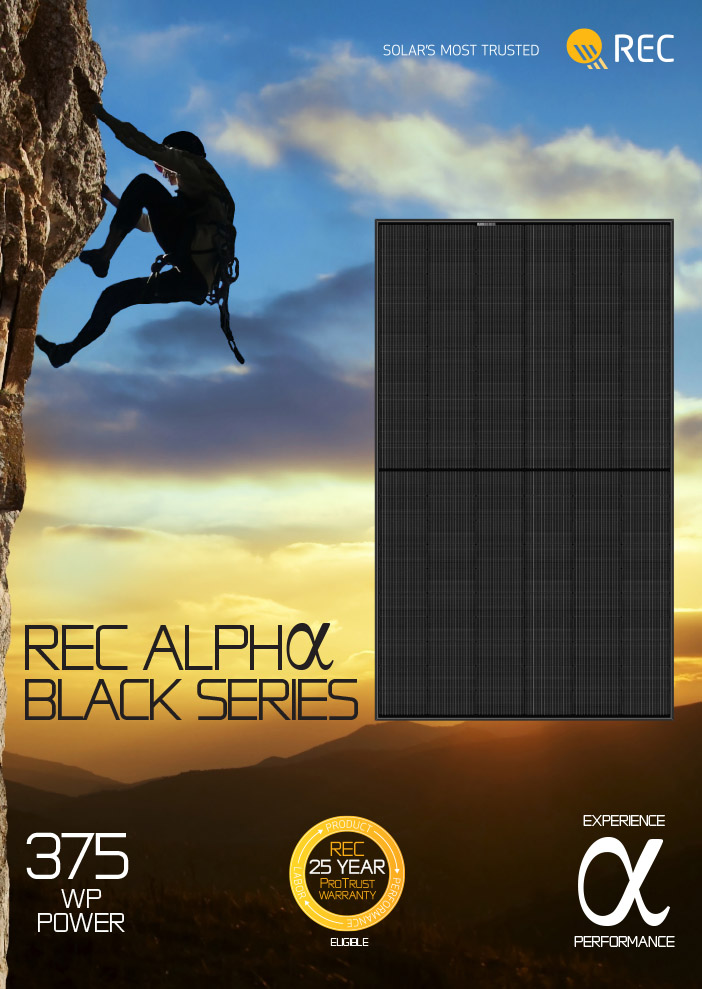 "Great company to work with! We had our solar system installed last summer and we are saving tons of money. The company did exactly what they promised. The installers did a great job. I would highly recommend them if you are thinking about getting solar."
"I have experienced unwavering perseverance in focusing on me and my needs. I have felt taken care of and known, and honestly, with decisions as big as these, that's a necessary combination. Summit Energy knows what its mission is and stands by its ideals."
"Amazing company I have wanted solar panels for years but was afraid of the paper work, among other things. Josh our account manager was pleasant to work with, he kept us up to date about everything that had happened and what would happen next."
Empowering your space with solar
Summit Energy offers a wide range of cost-effective solar energy solutions. We work with homeowners and businesses to help them reduce their energy bills, while also reducing their carbon footprint.