How Solar + Storage Works (Exports to The Grid)

Sunnova SunSafe® automatically manages the energy flow and will be designed to help meet your home energy needs. Unlike a solar-only system, you can produce solar energy during the day during a power outage; the battery stores excess energy for use at night.* When charged at 100%, you can power your most needed lights and appliances for approximately 10-13 hours*, depending on battery(s) capacity and your usage.
See below for how the system will work during normal operation and during an outage.
During Normal Operation (Grid Is Up)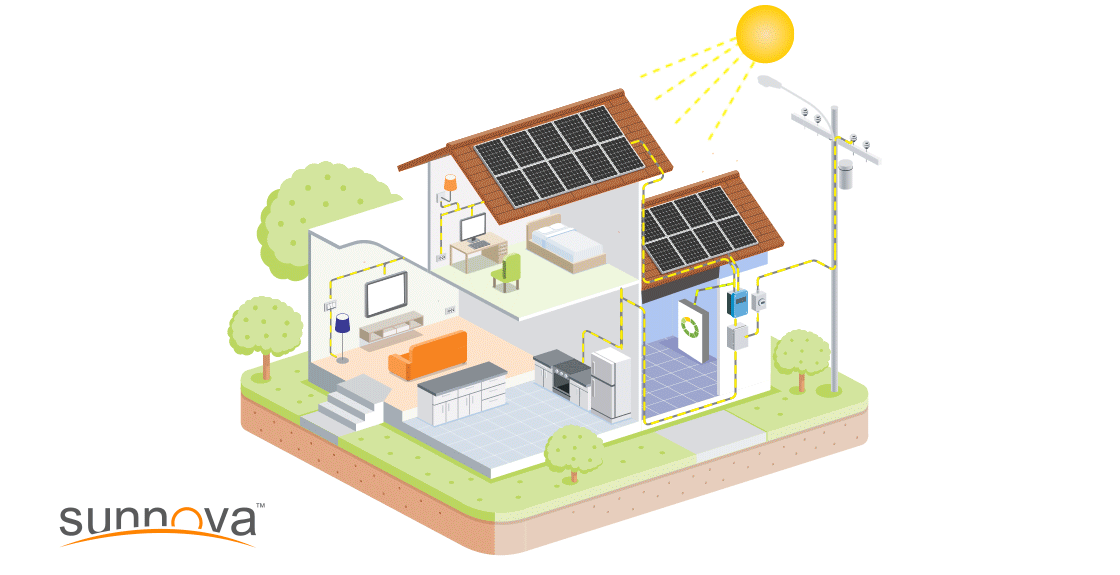 During The Day – Sunlight hits your panels producing clean, renewable energy, which is used to power your home. Any excess energy is sent to the battery or the grid. Your battery will be charged before energy is exported to the grid.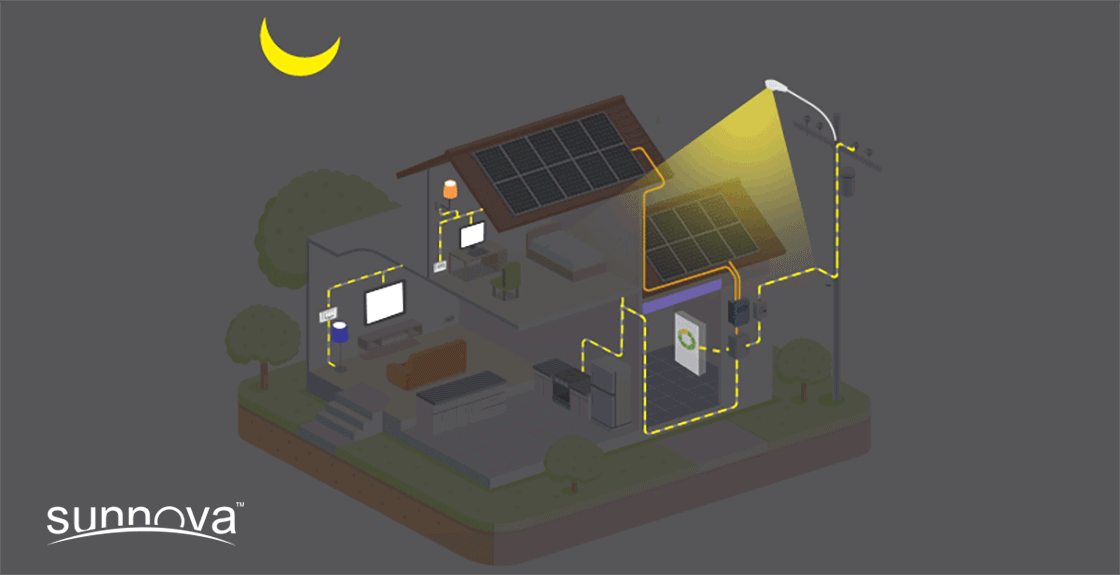 At Night – Your home will be powered by the grid, and possibly some of the energy stored in the battery depending on its configuration.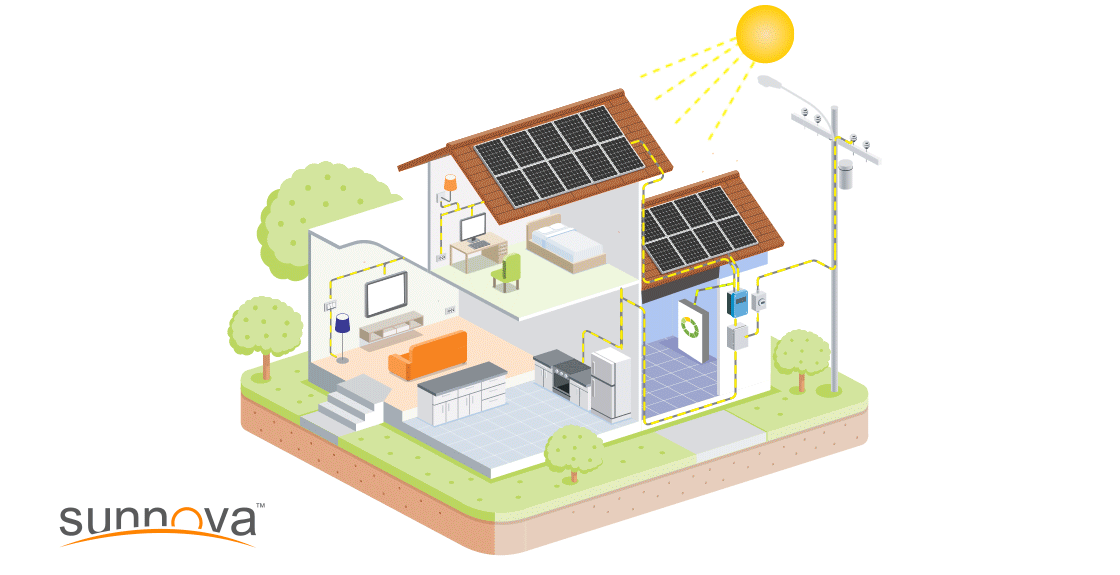 During The Day (Power Outage) – Unlike a solar-only system, you can continue generating and storing solar energy during the day; any excess will be sent to the battery. Solar energy will be used to power your most needed lights and appliances.*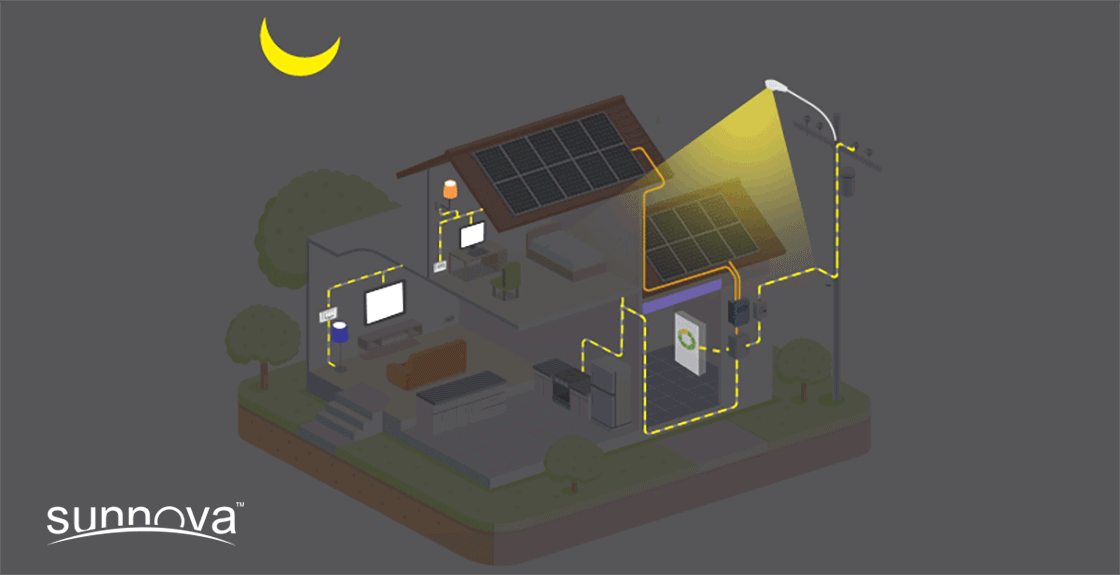 At Night (Power Outage) – Your most needed lights and appliances will be powered by any energy stored in your battery.*
* The amount of power available from the battery during a power outage is limited, depending on the loads connected, customer usage and battery configuration (i.e. batteries in certain areas may be set up to provide you with the best economic benefit, which may affect the amount of back-up power available). Solar systems and/or batteries may require repairs after weather events and such repairs may be delayed due to forces outside of our control. No assurances can be given that the solar system or the battery will always work. You should never rely upon either of these to power life support or other medical devices.
Rather Chat With Someone Now?
Speak With a Solar Energy Expert
What our customers say about us
Empowering your space with solar
Summit Energy offers a wide range of cost-effective solar energy solutions. We work with homeowners and businesses to help them reduce their energy bills, while also reducing their carbon footprint.