Looking for a Massachusetts Solar Company? Here are some questions to ask.
There are many Massachusetts Solar Companies – we enjoy differentiating ourselves by focusing on educating our customers and providing all the best information to make informed decisions.
When you're ready, please call us at 888-578-6648 to speak with an expert and get your custom solar design.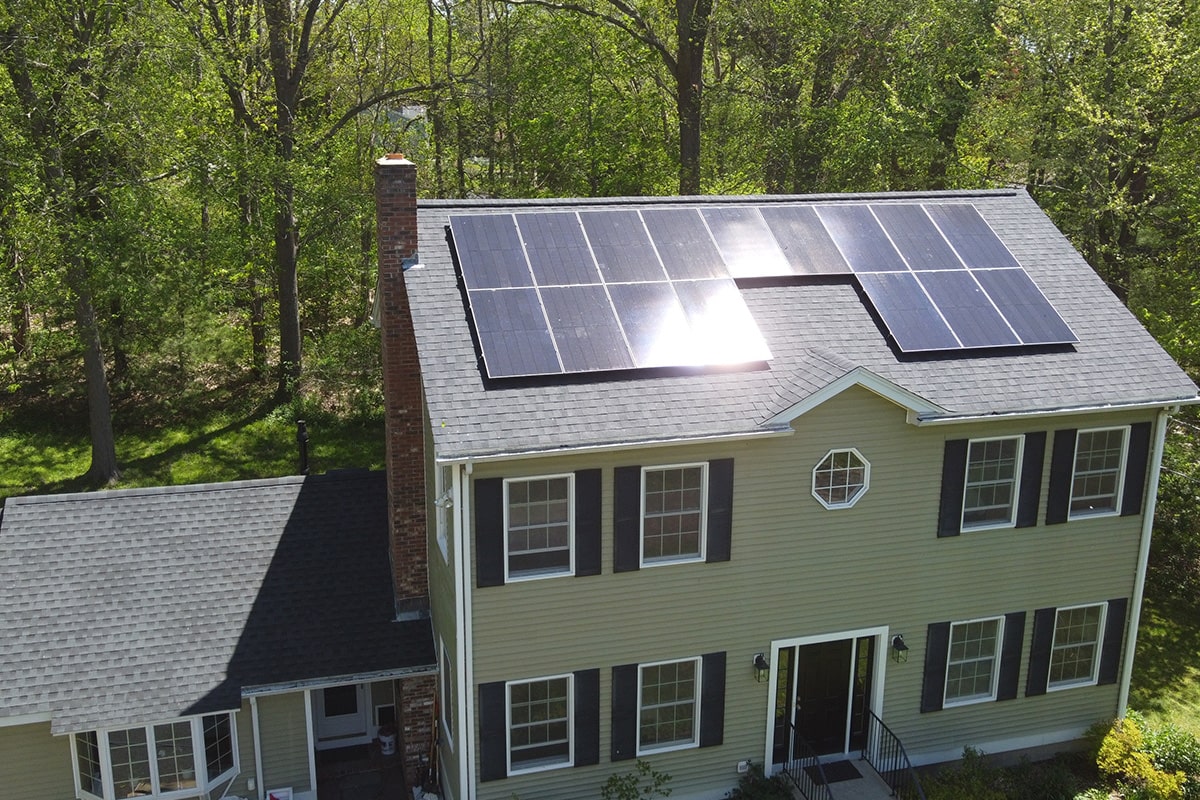 01.

The Basics of Installing Solar Panels in Massachusetts
Why do people go solar in Massachusetts?
People decide to go solar in Massachusetts for a whole plethora of reasons. Specifically, Massachusetts homeowners have recently become burdened with very high electric bills due to increased rates from the public utilities.  Adding solar panels in MA can result in drastic reductions in electrical expenses both immediately and long into the future. The long-term payments most MA residents have on electric bills, unfortunately, are like money being flushed down the drain when paid to the grid, as opposed to owning your power and making each investment toward solar panels that you will eventually own.
Additionally, many people decide to go solar in MA for environmental reasons. Massachusetts residents are concerned with reducing their carbon footprint, especially in today's world of elevating climate.
Even still, many people decide to go solar in MA because they want to take full advantage of the federal tax credit, or maybe they know they have an expensive roof repair coming up, and they want to go ahead and roll solar panels into the roofing transaction to get everything done at once.
Will I run out of energy?
You will not run out of energy because your home will still remain attached to the local Massachusetts power grid. Your panels will produce as much energy as they possibly can, and any excess energy produced which is not needed by your home will then be sold back to the power grid in a process called "net metering." Massachusetts residents enjoy this "net metering" process as well as many other processes that make solar panels an extremely viable option.
When your home needs energy and your panels are not producing it (like, at night), you will receive power from the line at a dramatically reduced rate, maybe zero depending on your state, because of your MA net metering credits. So, in essence, you do not need to worry about running out of power.
How does "net metering" work?
Every day, during daylight hours, the solar energy produced by your solar panels will power your home in real-time. However, they might also provide more power than your home needs during the day, and that excess will be sent back to the power lines to create "credits" for your home.  This is the process known as "net metering" to be used later, like at night, when there's no sun. The solar energy your panels produce is sold to the grid, and those credits are redeemed automatically, when needed, by this process.
What if I'm not planning to be in my home for the long term? Is solar in MA still a good idea?
We believe there are many advantages to installing residential solar panels in MA, even if you are not sure you're going to be in the home for a long time. First of all, every indicator tells us that adding solar panels to your home will increase your home value. In fact, Zillow recently did a study that showed solar panels can increase your home value by 4% of the typical sales price. This is a significant increase and means that much of what you spend on your solar panels would theoretically be returned to you in terms of a higher sales price when you ultimately sell your home. Additionally, because the tax credit from the federal government is now 30%, you are now saving more money by having solar panels installed on your home.
Also, you are able to finance your solar panel installation through one of many different lenders at an aggressive rate and term, and if you decide to move, most of our financing programs allow you to simply transfer the loan to the buyer of your home. This is typically a very easy process, and buyers are often happy to take this on because they will have a reduced power bill when they move into the house. Maybe even no power bill at all!
What types of permitting requirements are there in Massachusetts? Do I need to call the state?
As a professional Massachusetts solar installer, we will handle all of your permitting requirements without you having to worry at all. Once you authorize our initial agreement, you will see how easily and quickly the plan is put in motion for you.
What about the trees in my yard? Will they get in the way of the panels?
When we do our initial illustration for you, the first thing that will come to mind is trees, as they can impact how well your solar panels work and, therefore, their efficiency. Tree cover means less power reaching what matters most: You! There are plenty of options when dealing with this. We can get an arborist involved or even just leave them standing and install new paneling on the parts of the roof that aren't covered by trees.
What if I also need a new roof?
Awesome! We have a full roofing division that can handle all of your needs. It's called Peak Roofing, and they do asphalt shingle as well as rubber roofs. If you need a new roof while also having solar panels installed on the house, we'll look at it while doing the site survey for the best results in making sure it fits within budget constraints. To the extent possible, if you are planning to finance, we will go ahead and roll the roofing into your financing and add the cost of the roof to the project price. Consult with your tax professional, but there's also a chance you'll be able to roll the roof in and save the 30% tax credit on the cost of the roof as well!
How much can I expect to save by going solar in MA?
This is entirely subjective and really not possible to estimate without viewing your power bill and getting a read on how much solar power can be produced from your roof. For instance, if you use lots of electricity and have a large, heavily exposed roof with very little tree cover, there's a good chance you'll be able to save some serious money. However, if your roof is completely covered by trees that you aren't allowed to have removed, it might be a different story. But all we need is a copy of your power bill to get you an estimate.  In Massachusetts, this is likely your bill from National Grid or another similar company.
What kinds of financing programs are available for solar panels in MA?
Not only are there financing options available, but we've got some of the best financing programs you will find, offering lower rates than in just about any other type of loan and longer terms than you'll find anywhere. This is because solar has become so popular and mainstream, and financial institutions are very positive when it comes to these types of upgrades, and therefore they are more willing to lend on this than many other endeavors. One such example of our financing programs is our 25-year, 1.99% financing solar plan that requires no money out of pocket and no payments for the first 12 months. That means you can have your solar panels installed without paying a dime out of pocket, pay nothing for the first 12 months, and lock in a 2% rate for the next 25 years. It would be unheard of anywhere else, but not with Summit.
Rates and terms on solar panel installations in MA are more aggressive than you'll probably expect. For instance, some of our terms go out to 25 years. That means you have 25 years to pay off the solar panels while you save money on your monthly energy bill. Additionally, interest rates on solar panels with Summit Energy are exceptionally low. We have rates starting as low as 0%, and a typical rate will be between 1.5% and 2%, depending on the term chosen.
What are the current solar incentives?
The most significant solar incentive available is the 30% federal tax credit. Up until 2022, this tax credit was only 26%, but was increased due to the United States' commitment to renewable energy and fighting global warming. There are also local and regional incentives available for solar panel installations in MA. Feel free to fill out the form at the bottom of this page to get more info on your local solar incentives.
How do I find out if I will be able to save money?
Easy! Upload your power bill below for a free custom solar design.
How does the federal tax credit work?
Simply put, the federal tax credit is calculated as 30% of your system cost plus any bank origination fees. That amount of money is able to be applied to your tax liability over the next five years. Therefore, if your system costs $40,000, your approximate tax credit will be $12,000 which you can deduct from your tax liability this year or anytime in the next five years. In general, this tax credit will be applied to your financing if you choose to take out a solar loan with us, and you will simply need to consult your tax professional on the appropriate paperwork and timeline.
How do I apply for the tax credit?
Your tax credit will be factored into the purchase price and loan amount on your new solar system. You will need to complete all of the necessary paperwork when you file your taxes in the upcoming tax year.
What's the easiest way to start getting a quote?
You can either call us at 888-578-6648 or upload your power bill below!
What if my annual tax burden doesn't cover the tax credit? Will I lose the excess money?
Not as long as you use up the tax credit within five years. You have up to five years to claim the tax credit and can claim pieces of it each year. If your tax burden does not cover the total tax credit this year, you can always use the rest in the following four years.
How much can you save? Upload a photo of your power bill to find out!
Call us today at 888 578-6648 to talk with one of our experts, so you can better understand your options. Fill out this form with a copy of your electric bill, and we'll get it started!
Experience the Summit Difference:
*Residential & Commercial Solar Installs*
*Next-level Professionalism and Quality Workmanship*
*No Payments Up to 12 Months*
*30 Year Workmanship Warranty*
*0% Financing Available, so you can start saving right away with nothing out of pocket*
*Loan Terms Out to 25 Years at Rates as Low as 1.99%*
Environmental Sensitivity
Upload Your Power Bill For a Free Solar Savings Estimate
03.

Installation, Warranty, and Upkeep
How long does installation take?
A typical solar installation only takes about a day, however, the process leading up to installation day can be anywhere from 1 to 2 months depending on permitting, tree removal, roofing requirements, and other considerations.
How do solar panels hold up against snow?
The type of solar panels we use hold up against snow very well. Our REC solar panels are rated to withstand up to 7000 pa snow load.
Will my panels still generate energy even if there's snow on my roof?
Yes, but not as much as if your roof is clear. The good news is that solar panels tend to melt snow off the roof which means they are typically going to remain clear and able to generate energy without a problem.
What is the warranty on your solar panels?
What happens if I have a problem with the solar panels?
Quickly Estimate Your Savings in Just 60 Seconds
Learn your options, and see what you can expect when you go solar.
Our Solar Energy Products and Trusted Brands
Solar energy offerings at Summit Energy include only the best products from trusted brands that have a proven track record. Not sure which panels are the best for your location and budget? We have done the research for you to find those products that will stand the test of time. We have carefully identified solar panels, inverters and other products that you can rely on to stand up to harsh weather conditions. Our products and partnerships ensure that you will get the best equipment for your needs, coupled with incredible warranties.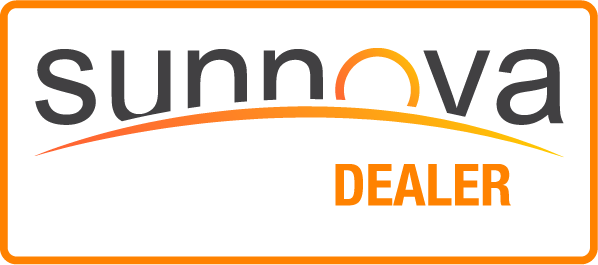 Curious about incentives in your area?
Solar incentives change frequently. Get up to date, accurate information about the incentives available to you.
Environmental Sensitivity
No credit card required. We'll never sell your information. 100% secure form.